Introduction
Making food can be a lot of fun, but it becomes an art form when you add the element of science. Microwave cheese is no different. 
There is a certain art to making it, and people have tried for years to find a way to make cheese in the microwave. While it's not a perfect science, there is a way to have a delicious melted cheese in a few easy steps.
This blog will guide you on how to melt cheese in the microwave effectively and provide some useful tips to get the right consistency and texture.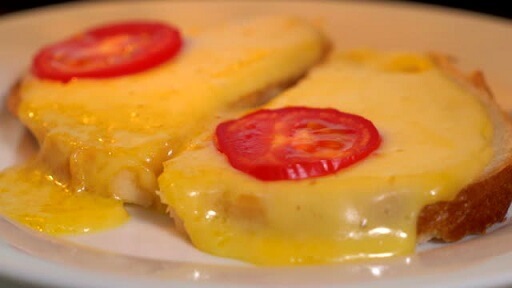 Is It Safe To Use The Microwave To Melt Cheese?
Is it safe to microwave cheese that has previously been prepared in little pieces? Well, you are lucky since microwaving cheese is the safest and most convenient way to melt cheese toppings and dipping sauces. 
Cheese is frequently packaged in single-use plastic containers. They are useful for packing and can make cheese stay longer due to the long shelf life provided by the disposable container.
Melting cheese in the microwave can be tricky, but there are a few important steps to take care of your melted-cheese situation, so it doesn't get too hot and becomes a safety issue due to exploding. 
A good way to ensure you don't hurt yourself is by transferring the cheese from its original packaging into a microwave-safe bowl and removing any additional packaging.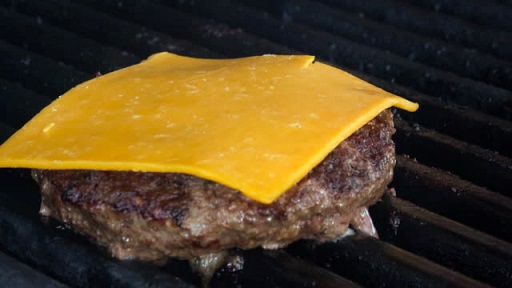 How To Melt Cheese In The Microwave?
Each cheese has its unique melting point for changing from liquid to solid, whether based on acidity level, moisture, age, or even aroma and color. 
Look at the differences between fresh mozzarella cheddar and feta cheeses. Each cheese responds to heat differently, and some cheeses require more care than others when heating or cooling temperatures. 
If you're melting cheese in the microwave, there are a few ways that you can speed up the process and make sure it doesn't burn. 
Start by grating, shredding, cubing, or slicing the cheese into small pieces because this will expose more surface area for heat to get through to the center of the cubes or slices. 
Transfer the cubes into a microwave-safe dish and heat on medium power level for 15-second intervals until melted thoroughly.
Grating, dicing, slicing, and shredding cheese can be time-consuming and usually produces clumps due to the curds being at room temperature.
To prevent this from happening, freeze the cheese for 20 minutes before shredding. This limits the curds from sticking together, making grating or shredding much faster.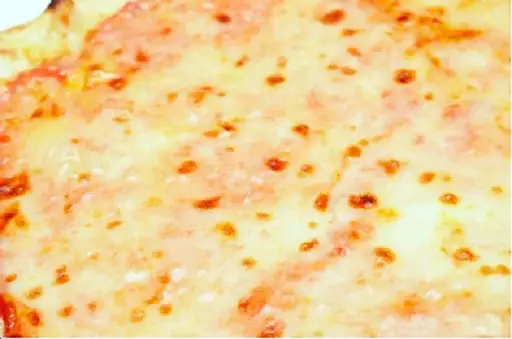 How To Melt Different Cheese In The Microwave?
A few factors will alter exactly how you choose to melt cheese in the microwave or oven. Generally speaking, not all cheese is created equal. For example, different types of cheese used in recipes can have varying moisture contents and melting points.
The most common question we have received from cookers is, "Can you melt cheese in the microwave?" Those who love cheese know that it's hard to find a good grilled cheese or mac and cheese without the type of delicious goodness that only cheese can bring. 
Luckily, there's an easy way to melt cheese for your favorite recipes in the microwave without losing any of the quality or taste you love. You'll be shocked at how easy it is:
Melting Shredded Cheese In The Microwave
Preheat to 90 degrees Fahrenheit to melt cheese in the microwave. When it comes down to microwaving textures that contain fats, your best bet is to heat up at full power for about 15 seconds with medium heat.
Melting Velveeta Cheese In The Microwave
Are you looking for a convenient cheese to use when you need to melt some quickly in the microwave? Velveeta is the way to go!
It would be best to cut it into pieces smaller than 1 inch. Please place them in a microwave-safe bowl, and microwave them at 15-second intervals until they have melted completely.
Melting American Cheese In The Microwave
To make the best grilled cheese with American cheese, it should be melted for about 15 seconds in a microwave. Add acidic ingredients like vinegar or lemon juice to prevent lumps if the cheese starts to ball up.
Melting Cream Cheese In The Microwave
To melt your cream cheese, set a microwave-safe bowl on high power for around 15 seconds until it becomes slightly warm.
The cheese temperature should be roughly 90 degrees Fahrenheit when it's melted. Using a whisk will prevent lumps from forming in your dip.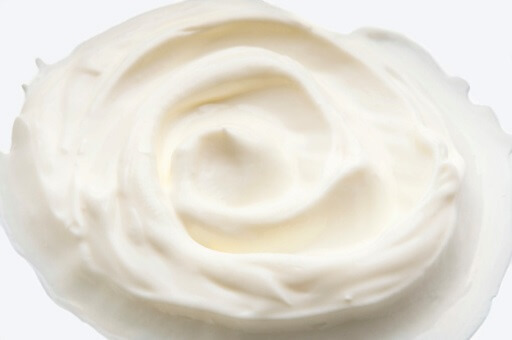 Melting Cheddar Cheese In The Microwave
Before grating, shredding, or removing your cheddar block, put it in the freezer for 20 minutes. Later bring it to room temp and melt the cheddar cheese in the microwave at 150 degrees Fahrenheit. 
Melting Mozzarella Cheese In The Microwave
Shredded mozzarella is the easiest and most effective way to melt cheese in the microwave.
Heat for one minute at a time on a medium heat setting of 50%. At 130 degrees Fahrenheit, the mozzarella will melt, so ensure to swirl thoroughly to get a uniform temperature across the dish.
Melting Feta Cheese In The Microwave
Although feta cheese is not ideal for melting, it can be softened in a microwave-safe dish by combining a little cornstarch and evaporated milk, ensuring that it remains lump-free.
Therefore, you should cook for 15 seconds on 1500W to achieve a smooth surface that retains its structure.
Melting Gouda Cheese In The Microwave
Microwave gouda cheese on medium power for 15 seconds at a time, without wax coating. For constant flavor, hold each piece with a pair of tongs to remove the wax coating, and do not use fresh cheese in place of aged gouda.
Melting Cottage Cheese In The Microwave
To cook this cheese, begin by adding one tablespoon of butter or oil for every two cups of cheese you need to reach the desired consistency.
Low-fat cheese may not melt quickly and may need to be mashed frequently while in the microwave to avoid lumps.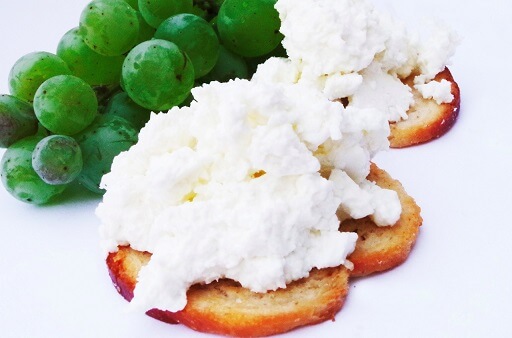 Melting String Cheese In The Microwave
To most effectively microwave string cheese, remove the ends by pulling each piece into a thin strip. This will help the cheese melt.
Microwave on high for no longer than fifteen-second intervals, flipping at least once during that time. Once it has melted to an acceptable level, you can take it out of the microwave and enjoy it as a to-go snack.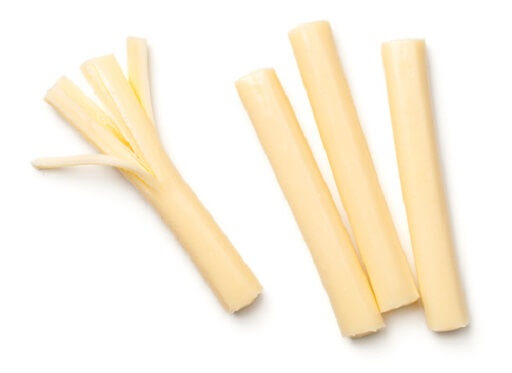 Melting cheeses can come with a variety of different instructions, which can often differ depending on the exact type that is used. 
There's a general guide to help you all make melted cheese in the microwave correctly. Be sure to note and modify your cooking time as needed. However, as cooked cheese can differ inconsistency. More details about string cheese melt here.
Which Type Of Cheese Melts The Fastest In The Microwave?
There are several different types of cheese, including American, Mozzarella, Cheddar, and Velveeta. One thing that sets these cheeses apart from others is their low acidity and reduced moisture content.
Both Velveeta and American cheese are extensively processed commercial products that melt into a wonderful gooey liquid.
We recommend shredding the cheese into small pieces to melt faster and more evenly for optimal efficiency.
How Long Does It Take To Melt Cheese In The Microwave?
Many people have the same concern "How long to melt cheese in the microwave?" Best results are achieved when heating on medium power for 15 seconds, stirring a timesaving microwave tip each time! 
Other factors such as the quantity and type of cheese may change the cooking time. 
It is very important not to over mix the cheese when stirring to avoid clumping. The temperature is also a major factor in determining how long it will take to heat. 
Set the microwave to a medium heat setting (approximately 50 percent for all cheese).

If there are still clumps of cheese, stir quickly and allow the sauce to simmer for another 5-10 seconds.

Keep your cheese at the recommended temperature. If it gets too hot, it will lose some of its crispiness, and you may end up with a rubbery melt.

Always serve the cheese at room temperature or just slightly cooled because once it's out of the oven, you don't want it to cool down completely, no matter what cheese type you are using.

When heated in the microwave, vegan and reduced-fat tend not to melt like full-fat. 
Ensure that whatever bowl you're using is microwave-safe, and then adjust the power/cook time appropriately for melting your cheese.
Things To Notice Before Melting Cheese In The Microwave
Whether you have a cooking machine that rotates or has various features, not all things can be cooked in the same way.
For more information, here are a few things to keep in mind before you start melting cheese in the microwave for your meal:
Whether using a microwave or an oven, always use a microwave-safe bowl to heat things. 

Do not stir too much. It can make the ingredients dense, easily break apart.

Add milk and mix it using a spoon. This will help the cheese melt on time.

Your cheese should be about 8 oz before you start the melting process. You'll have to add additional time for every 4 oz of cheese you have beyond that amount.

Aged cheese melts incredibly well. While it is safe to use in melting recipes, don't heat it too much at once.
Drizzling melted cheese over any dish makes it taste much more appetizing. Adjust the temperature setting and make a selection of cheese for melting. 
Microwave the vegetable for 15-second increments, stirring after each duration until you get the desired consistency.
Both Velveeta and American cheese are extensively processed commercial products that melt into a wonderful gooey liquid.
We recommend shredding the cheese into small pieces to melt faster and more evenly for optimal efficiency.
Conclusion
And there you have it! Our quick and simple guide to how to melt cheese in the microwave. With this knowledge, who knows, you might be able to make a grilled cheese sandwich in the microwave! 
Thanks for reading; we hope that this article on "How to melt cheese in the microwave?" was able to help you out! If you still have more questions about the microwave, please reach out to us anytime.