Introduction
Are you looking to learn more about microwave garlic? This comprehensive guide will teach you everything you need to know about this versatile ingredient, including how to cook, store, and avoid common mistakes.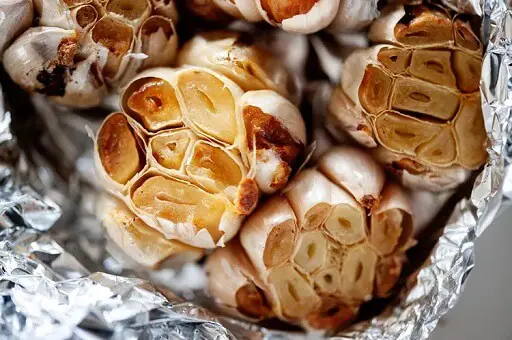 You'll also find tips and tricks for using garlic in your cooking and a delicious recipe to try at home. So what are you waiting for? Get cooking with garlic today!
Can You Roast Garlic In The Microwave?
The answer is yes. Many of us have no time for a long preparation with garlic. You might have been through the hell of burning garlic bits and have to throw away an entire dish because of that. But now, there is an easier way to get your garlic roasted!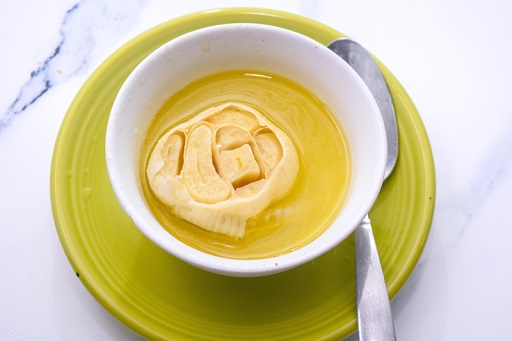 And that is the microwaves! After trying the microwave side by side, it definitely gives you a better result. You don't need a chef to prepare delicious garlic dishes; you can always take a shortcut and get the best taste!
Why Microwave Roast Garlic?
Microwave-roasting garlic is a great way to make your meals taste even better! It's simple, quick, and doesn't require too much time. All you need is a head of garlic and a microwave. Place the garlic in a microwave-safe dish and microwave it for 2 minutes.

After 2 minutes, take it out and let it cool for a short period. When it's cool enough, peel the cloves off the garlic head. You can then use them in any way you'd like! You can add them to any recipe or snack on them! Not only is this a great way to cook garlic, but it's also a great way to cook without using too much oil.
How To Make Microwave Garlic?
To cook garlic in the microwave, you must do some prep work first. Get a head of garlic and remove the stems. Then, place it upside down in a bowl with plenty of water. The water will keep the garlic from burning and drying out.
Now, add a little extra virgin olive oil. This helps the garlic to cook evenly and have a better texture. It is optional for you to add some salt and pepper over the garlic with the oil.
This step is about ensuring you have a nice environment to cook in. Make sure it's ventilated and that there's not too much smoke. Don't worry; the microwave will take care of all the smoke for you! Check the garlic when it's cooked, and ensure it's soft and yellow.
Don't be afraid; it won't be super hot when it's done! Next, you want to ensure it's cool enough to handle. You don't want to burn yourself. Once the garlic is cool enough, you can squeeze the cloves out. Some garlic cloves might be larger and harder to pack, but if you're persistent, you can get it out! If you want, you can add it to a dish to give it some extra flavor!
How To Store Microwave Garlic?
Microwave or roast garlic can be a delicious side or ingredient to add to dishes. Roasted garlic can last up to 1-2 months if kept refrigerated. The key to storing roasted garlic is to first remove all the cloves from the head of the garlic.
Use a knife to cut off the base of the cloves so they will come out easier. Once the cloves are removed, it's important to remove the brownish paper-like skin. The skin can make the garlic taste bitter, so it should be removed.
Finally, fill a container with olive oil and throw the garlic cloves in. If the container is filled with oil, the garlic won't float. Loosely close the container and store it in the fridge!
Conclusion
Microwave garlic is a great way to flavor your dishes without adding fat. It's a quick, simple way to cook garlic without much work. Just microwave the garlic in oil or butter until it's soft and ready to be used in your recipe. Don't hesitate to contact us if you have any questions about cooking with microwave garlic. We are always happy to help.