Introduction
Crab rangoons might be delicious, but they can be a little fattening to eat a dozen of them. And most people think that getting leftovers out of the microwave is the best way to reheat them. 
However, you can use this tasty appetizer in a few other ways, depending on what you have planned. 
This article will share with you how to reheat crab rangoon as well as the top options that are both easy and flavorful.
Can You Reheat Crab Rangoon?
Crab rangoon is one of the tastiest appetizers you can get at an American Chinese restaurant. It is a crisp dumpling with crab meat, cream cheese, and chives fillings. 
This dish is an excellent example of how Chinese food first adapted to the Western palate with influences from other cuisines such as Italian or French.
And yes, of course, you can reheat your crab rangoons leftover. However, this dish tastes the best when it is freshly cooked. So try to enjoy it while it is still hot and crispy.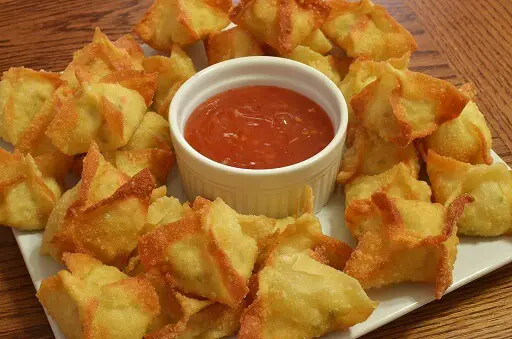 Ways To Reheat Crab Rangoon
Getting the best out of your leftover dumpling doesn't mean you have to do much work. The most important thing you need to think about is storing your leftovers the right way so that you can enjoy your meal for a couple of days and not spoil them.
You can put a few methods in use to recook your dumpling. The method you choose depends upon the appliances in your kitchen. The goal is that your dumpling turns out crisp and tasty instead of soggy and bland like some fish and chips tend to be.
Frying Them On The Stovetop
Using a frying pan to recook crab rangoon is the ideal way to recreate the same crispy texture that came with the appetizer from the start.
A skillet is the best way to recook fried and breaded food. A little bit of oil allows you to get the original crunchy texture back. It'sIt's nearly like recooking the food again, only slower.
If you're bringing your leftovers from the freezer to defrost before reheating them, take them out a few hours ahead of time. And if you take them out from the refrigerator, let them sit for a little bit to warm up to room temperature.
When reheating fried dumplings, medium heat is the way to go. Using high heat will likely burn your dish. And when using the low heat, it will probably result in them sitting in oil too long at a temperature that's not hot enough to fry and thus ultimately become soggy.
Adding just a dab of oil to the frying pan at the start yields optimal results, so you can be sure they won't stick to the surface, and they will come out crispy rather than soft.
Below is the instruction on how to reheat crab rangoons using a stovetop:
Step 1: Always defrost your leftovers before doing anything.

Step 2: Pick a deep pan or any frying pan in your kitchen and add a spoon of oil into it.

Step 3: Put the pan on the stovetop and set medium heat.

Step 4: Add your food and slightly stir them up to be fully hot.
Place Them In The Oven
When reheating leftovers, you will have to make sure it is done in a manner that allows the flavors to stay as true to the original dish as possible. 
To preserve the right amount of seasoning and quality of taste in the crab rangoon, you should choose to use your oven over any other method. 
Using an oven will not make them as crispy as first cooked, but it will keep their flavor intact.
If you have leftovers, make sure to defrost them thoroughly after taking them out of the fridge. Otherwise, they will go soggy. 
You must use foil paper to cover your baking tray if you do not lose any moisture. Another way is to use foil paper to wrap them individually, then put them all in the oven-proof dish.
Here is a small tip for you. If you want your leftovers to retain the crispness, remove the aluminum wrappers then put them back on the grill for a couple of minutes.
Below is the instruction on how to reheat crab rangoons using the oven:
Step 1: Take your leftovers out of the freezer and bring them to room temperature.

Step 2: Preheat your oven at 190 degrees Celsius or 375 degrees Fahrenheit.

Step 3: Wrap each of the dumplings with foil paper or cover the entire baking tray.

Step 4: Put them in the oven for 5 or 7 minutes.

Step 5: Open the oven and remove the aluminum sheet. Then place them back for another few minutes.
How To Reheat Crab Rangoon Microwave?
When it comes to crab rangoons, there is simply no denying that you can use a microwave to rewarm them quickly. However, it is worth remembering that the process gets cut short when you do this. And therefore you ought to consider its downsides.
First of all, you need to make sure that the fried dumplings don't burn or turn soggy when you leave them in your microwave for too long. Also, check out how long to reheat crab rangoon in the microwave.
 People trying to recook fried and breaded foods should be prepared slightly less than satisfactory. This dish is more effective when cooked over an open flame, like straight on top of a gas stove.
Below is the instruction on how to reheat crab rangoons using the microwave:
Step 1: As usual, defrost the food you want to rewarm.

Step 2: Place it on the dish and throw it into a microwave. Make sure to use a dish that is safe in the microwave.

Step 3: Set the microwave at a 1-minute timer and medium heat.

Step 4: After 1 minute, open the microwave to check on them and turn them all around to get the heat evenly.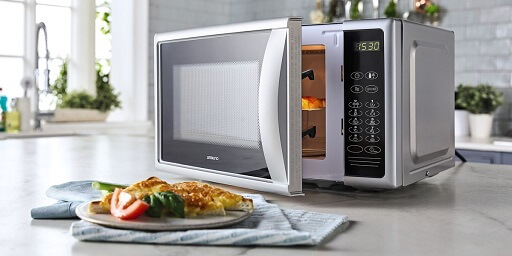 Put Them In An Air Fryer
If you need to maintain the fried dumplings' crispiness, you should throw them into an air fryer. This method is quicker and easier and tends not to dry the food out.
Below is the instruction on how to reheat crab rangoon using an air fryer:
Step 1: Take your leftovers from the fridge and let them thaw.

Step 2: Put it inside your air fryer and set it to 300 degrees Fahrenheit.

Step 3: Fry them for 5 minutes and check on the crisp texture to see if it meets your needs.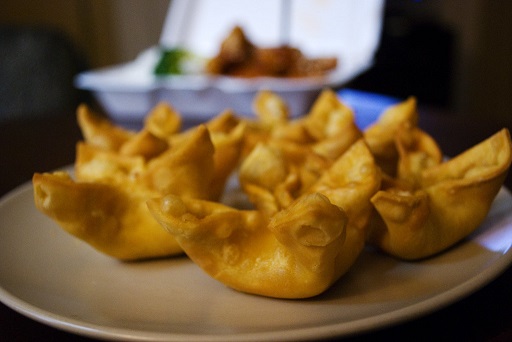 Conclusion
Whether it is just a snack or a full-fledged meal, crab rangoons are a delicious and filling choice for just about anything. But what do you do with leftovers? Reheating crab rangoons is a great way to use fried dumplings and create a new, filling meal. 
We hope that this article has inspired you to try a new dish and show you how to reheat crab rangoon. Be sure to turn on your notification and check out other articles for more ideas and tips.
Microwave posts: https://chefcaseythompson.com/category/cooking/microwave/